Pianoforte / Direttore d'orchestra
Sunwook Kim ha vinto il prestigioso Leeds International Piano Competition nel 2006, a soli 18 anni, diventando il più giovane vincitore del concorso da 40 anni a questa parte, nonché il primo vincitore asiatico. Da allora, si è affermato come uno dei migliori pianisti della sua generazione, apparendo come solista nei concerti in abbonamento di alcune delle più importanti orchestre del mondo, tra cui la London Symphony Orchestra, la Royal Concertgebouw Orchestra, la Staatskapelle Dresden, la Chicago Symphony, la Los Angeles Philharmonic, la Minnesota Orchestra, i Berliner Philharmoniker, Berlin Radio Symphony, NDR Elbphilharmonie Orchester, Deutsche Kammerphilharmonie Bremen, Finnish Radio Symphony, Philharmonia Orchestra, London Philharmonic, Royal Scottish National Orchestra, BBC Orchestra of Wales, Radio-France Philharmonic, NHK Symphony, Hallé Orchestra, City of Birmingham Symphony e Bournemouth
Symphony Orchestra per il suo debutto ai BBC Proms nell'estate 2014. ha collaborato con direttori d'orchestra come Karina Canellakis, Nathalie Stutzmann, Thomas Sondergard, Tugan Sokhiev, Daniel Harding, Paavo Jarvi, David Afkham, Edward Gardner, John Elliot Gardiner, Myung-Whun Chung, Osmo Vänskä, Vladimir Ashkenazy, Kirill Karabits, Marek Janowski, Sakari Oramo, Andrew Manze, Vassily Sinaisky, Paavo Järvi, Michael Sanderling, Yuri Bashmet e Sir Mark Elder.
si esibisce regolarmente quelle alla Wigmore Hall, alla Queen Elizabeth Hall (London International Piano Series), nella serie "Piano 4 Etoiles" alla Philharmonie de Paris e al Théâtre des Champs-Élysées, al Piano aux Jacobin Festival, all'AIX Festival, al Festival Pianistico Internazionale di La Roque d'Antheron (Francia), nonché alla Beethoven-Haus Bonn, al Klavier-Festival Ruhr, al Mecklenburg-Vorpommern Festspiele, al Teatro Colon Buenos Aires, alla Kioi Hall di Tokyo, alla Symphony Hall Osaka e al Seoul Arts Centre. Sunwook è anche un appassionato musicista da camera e ha collaborato con cantanti.
Come solista nella stagione 2022/23, Sunwook tornerà alla Los Angeles Philharmonic (Tianyi Lu), alla London Symphony Orchestra (Michael Tilson Thomas), alla Chamber Orchestra of Europe per una tournée in Corea del Sud e alla Seoul Philharmonic nella loro tournée in Europa (Concertgebouw, Cadogan Hall). Sunwook tornerà anche alla Bournemouth Symphony sia come solista (Karabits) che per dirigere il Concerto per violoncello di Dvorak insieme alla Sinfonia n. 2 di
Brahms. Avendo debuttato come direttore d'orchestra e come direttore internazionale con la KBS Symphony solo nella precedente stagione, con grande successo è reinvitato alla Bournemouth Symphony.
Sunwook ha diretto la Seoul Philharmonic nel National Liberation Day Concert, in occasione del 77° anniversario della festa della liberazione della Corea. Debutterà anche alla Fundación Excelentia Madrid e l'Orchestra di Macao.
Ha inciso con Accentus le sonate Waldstein e Hammerklavier di Beethoven, seguito da una registrazione del Preludio, corale e fuga di Franck abbinato alla Sonata n. 3 di Brahms. Ha pubblicato altre registrazioni delle Sonate per pianoforte di Beethoven, la Sonata n. 8, la Patetica, la Sonata n. 14, il Chiaro di Luna e la Sonata n. 23, l'Appassionata e le Sonate n. 30-32. La sua più recente pubblicazione di musica da camera comprende le Sonate per violino di Beethoven in collaborazione con Clara-Jumi Kang. La sua discografia comprende anche diverse registrazioni di concerti; su Accentus Music con la Staatskapelle Dresden diretta da Myung-Whun Chung, il Concerto per pianoforte e orchestra n. 1 di Brahms (2019) e i Sei pezzi per pianoforte e orchestra n. 1 (2019). 1 (2019) e Sei pezzi per pianoforte (2020), oltre a registrazioni su Deutsche Grammophon con la Filarmonica di Seoul diretta da Myung-Whun Chung, un CD con il Concerto per pianoforte e orchestra di Unsuk Chin (2014) che ha ottenuto recensioni eccezionali e riconoscimenti da BBC Music Magazine e International Classical Music Awards, e un CD con il Concerto n. 5 di Beethoven (2013).
E stato nominato fellow (FRAM) della Royal Academy of Music.
Stagione 2022/23. Da non modificare senza autorizzazione.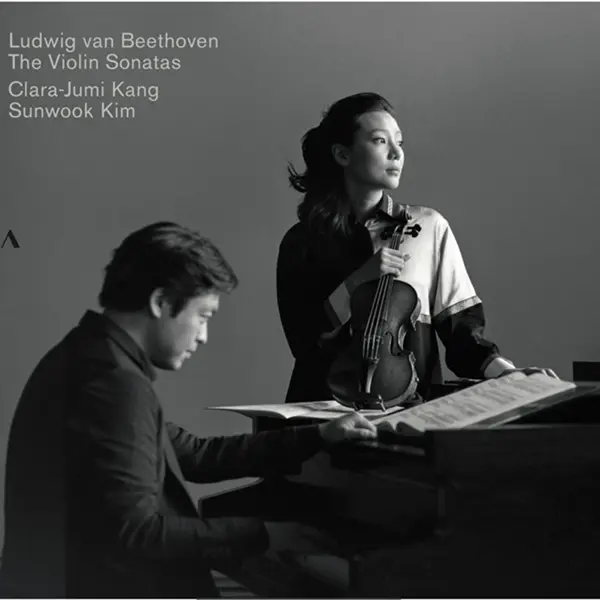 Ludwig van Beethoven
Clara-Jumi Kang – Violin Sunwook Kim – Piano Accentus Music, October 2021 Recorded at Teldex Studio Berlin, 2020 Cover photo: Patrick Wack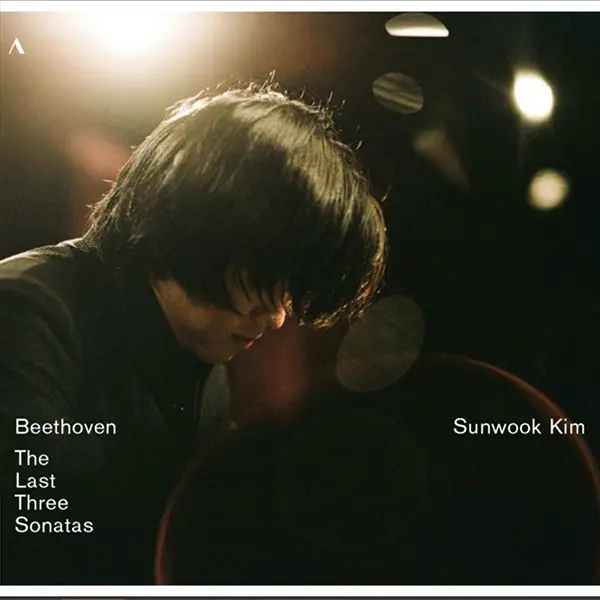 Ludwig van Beethoven: The Last Three Sonatas
Sunwook Kim – Piano Accentus Music April 2021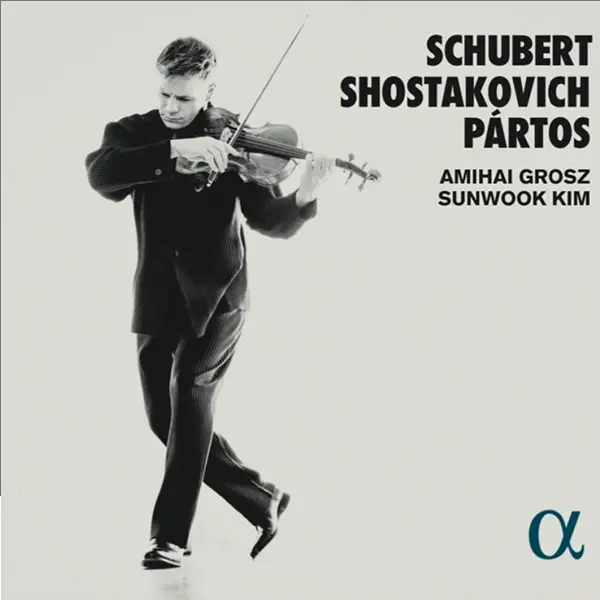 Schubert, Shostakovich & Partos
Partos: Memorium Schubert: Arpeggione Sonata in a minor, D821 Shostakovich: Viola Sonata in C major, op.147 Amihai Grosz, viola Sunwook Kim, piano Alfa - September 2020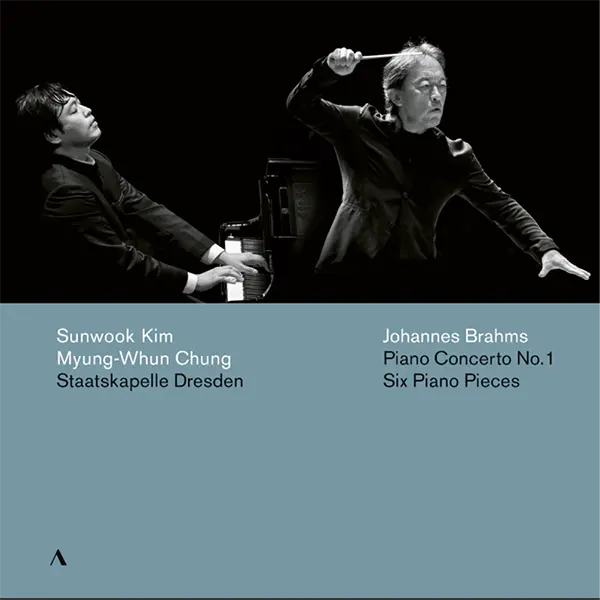 Johannes Brahms: Piano Concerto No.1(Live) & Six Piano Pieces op.118
Sunwook Kim – Piano Myung-Whun Chung – Conductor Staatskapelle Dresden Accentus Music, September 2020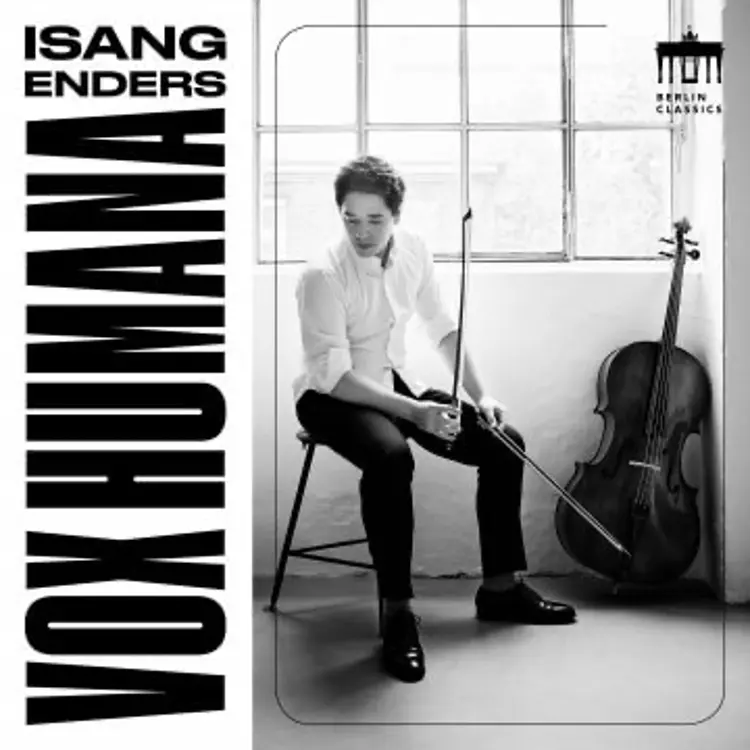 Isang Enders "Vox Humana"
Claude Debussy Sonata for Cello and Piano Beau Soir Nadia Boulanger Trois Pieces for Cello and Piano Berlin Classics - April 2020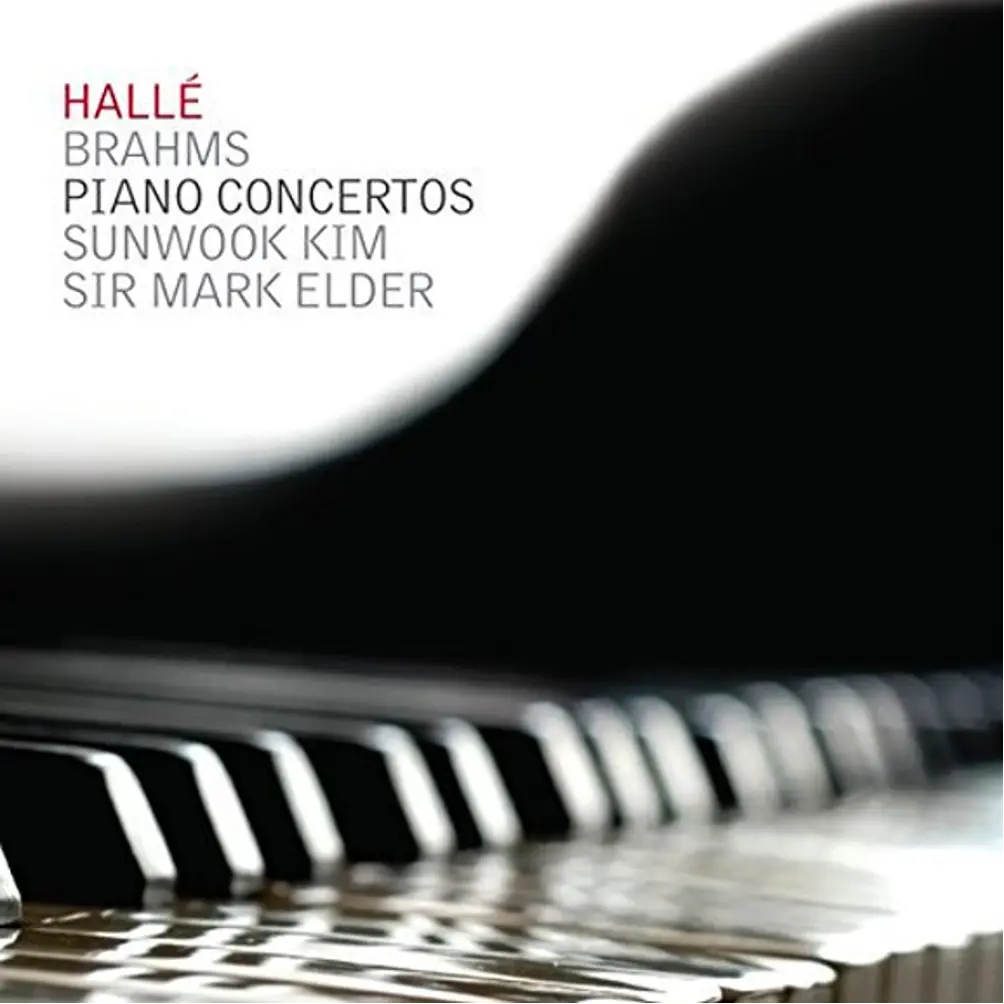 Johannes Brahms: Piano Concertos Nos. 1 & 2
Sunwook Kim – Piano Sir Mark Elder – Conductor Halle Orchestra Halle Concerts Soceity - May 2017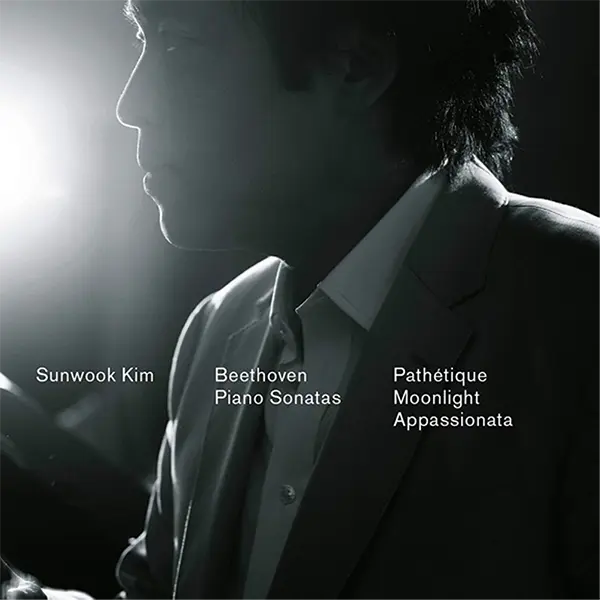 Ludwig van Beethoven: Piano Sonatas Nos 8, 14 & 23
Ludwig van Beethoven "Pathétique" (No. 8, op. 17) "Moonlight Sonata" (No. 14, op. 27 No. 2) "Appassionata" (No. 23, op. 57) Sunwook Kim – Piano Accentus Music - February 2017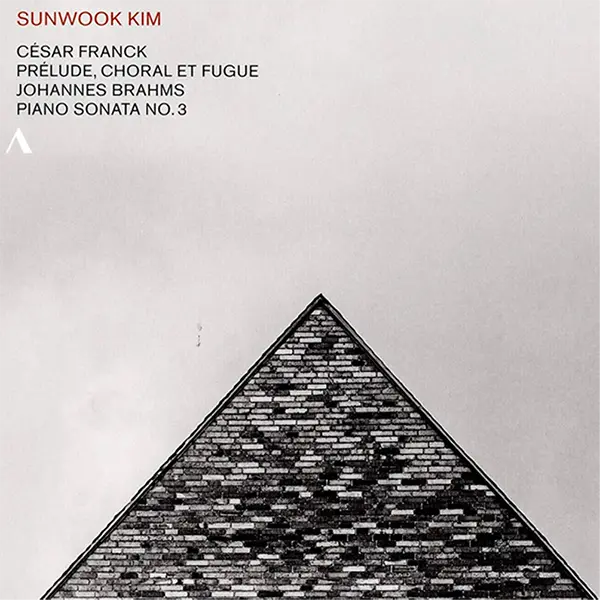 Brahms & Franck: Prélude, Choral et Fugue Piano Sonata No. 3 in F minor, op. 5
Franck: Prélude, Choral et Fugue Brahms: Piano Sonata No. 3 in F minor, op. 5 Accentus Music - March 2016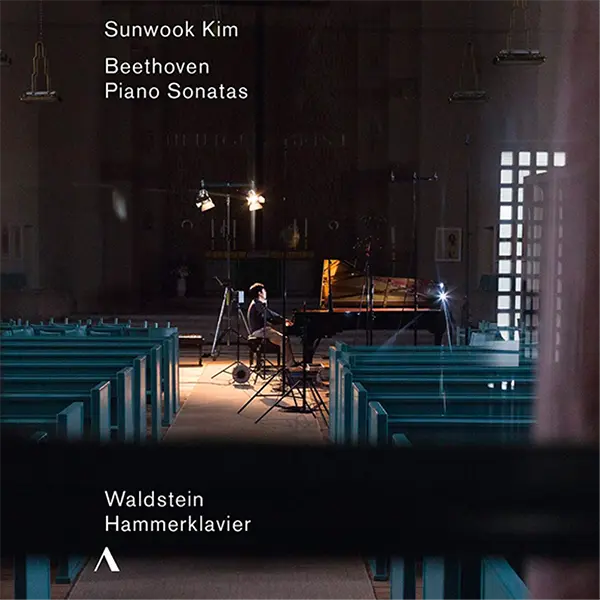 Beethoven: Piano Sonatas
No. 21, Op. 53 "Waldstein" No. 29, Op. 106 "Hammerklavier" Sunwook Kim – Piano Accentus Music - October 2015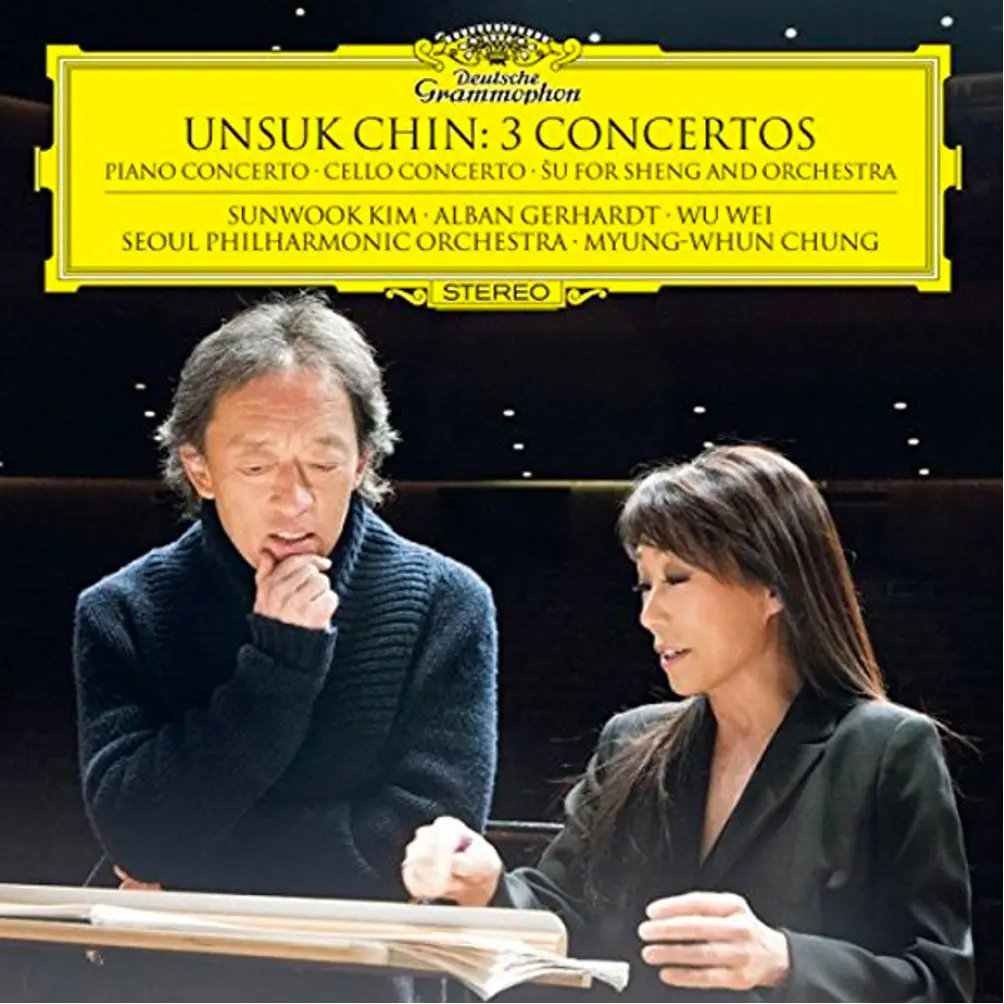 Chin: Piano Concerto
Piano Concerto Cello Concerto Su for Sheng and Orchestra Deutsche Grammophone June 2014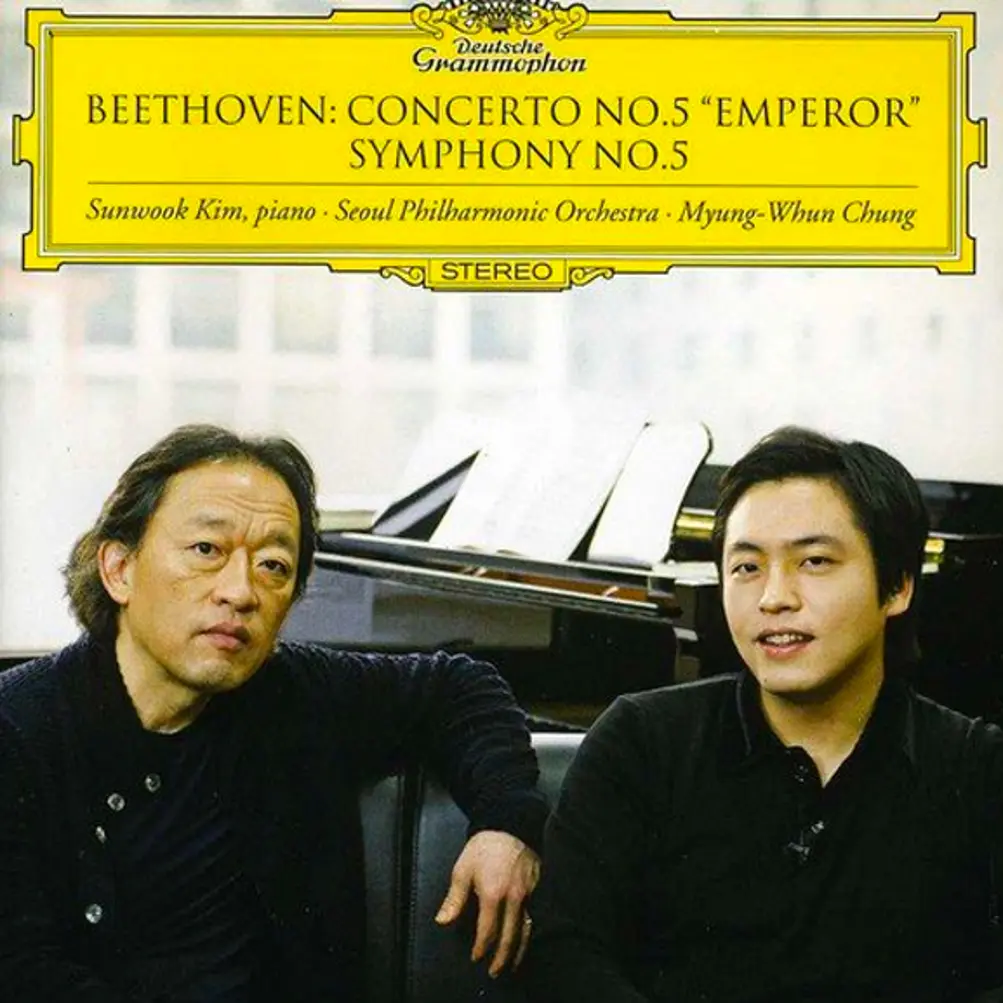 Beethoven: Concerto No. 5 'Emperor'
Sunwook Kim Seoul Philharmonic Orchestra Myung-Whun Chung Deutsche Grammophon - April 2013