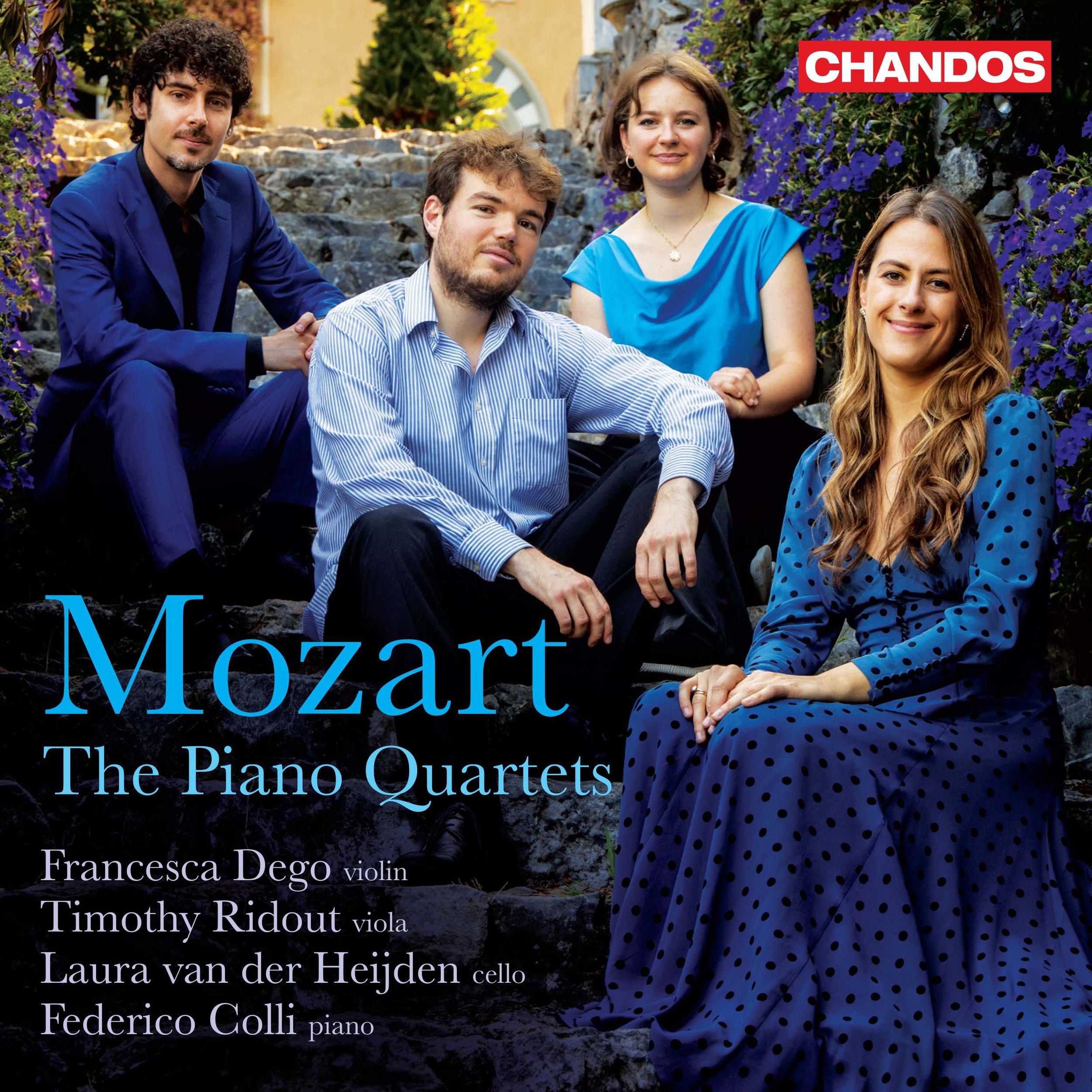 Following a highly successful series of concerts in the summer of 2022, Francesca Dego, Timothy Ridout, Laura van der Heijden, and Federico Colli headed into the studio to record Mozart's Piano Quartets. Whilst he may not have been the first composer to add a viola to the popular piano trio, Mozart was certainly the first to do so with such outstanding success.
In his piano quartets, the strings become an equal partner to the piano, rather than mere accompaniment – much as in his piano concertos. This link is reinforced by his choice of form – unlike his string quartets, the piano quartets have three movements rather than four: a full-bodied movement in sonata form, a lighter central slow movement in a related key, and a rondo finale.
The first quartet is written in the key of G minor – rarely used by Mozart – and the overall mood is quite dark, almost disturbing. The second quartet, in E flat major, is by contrast much sunnier in atmosphere. Consequently, the two works together make for a very satisfying program.