Giulio Rovighi Violin
Aldo Campagnari Second Violin
Danusha Waskiewicz Viola
Francesco Dillon Cello
Winner of the 50th "Prague Spring International Music Competition" in May 1998, the Quartetto Prometeo was also awarded the "Special Barenreiter Prize for Best Performance of Mozart's Quartet K 590 Based on the Original Score", the "City of Prague" award as best quartet, and the "Pro Harmonia Mundi" prize. The Quartetto Prometeo was appointed resident quartet, from 1998 to 1999, at the Britten Pears Academy in Aldeburgh and was awarded the "Thomastik Infeld" prize at the Internationale Sommer Akademie Prag-Wien-Budapest in 1999 for "outstanding performance of a chamber music work."It won second prize at the Concours International de Quatuors of that year in Bordeaux and, in 2000, the Special Barenreiter Prize at the ARD Munich Competition. Then, in 2012 it was honored to receive the Leone d'Argento, one of the highest distinctions in music in Italy, and at present is quartet-in-residence at the prestigious Accademia Filarmonica Romana.
The Quartetto Prometeo's brilliant international career has included performances at the Concertgebouw, the Musikverein, Wigmore Hall, the Aldeburgh Festival, the Prague Spring Festival, the Mecklenburg Vorpommern Festival, the Accademia di Santa Cecilia in Rome, the Società del Quartetto of Milan, the Accademia Chigiana in Siena Musica Insieme in Bologna, Waterfront Hall in Belfast for the BBC, Grand Théatre in Bordeaux, Foundation Royaumont, Auditorium Musée d'Orsay in Paris, Boswil Festival, Schloss-Elmau Kammermusikfest, Wurzburg Mozartnacht, Le Printemps Musical de Saint-Cosme, Engadiner Festwochen, Kammermusikfest in Saarbrucken, Rencontres Musicales de Fontainbleau, Colmar Festival, Sanssouci Festival in Potsdam, as well as tours in North and South America, the Netherlands, Russia, Japan, and elseware The Quartetto Prometeo enjoys performing with their friends and colleagues — Mario Brunello, David Geringas, Veronika Hagen, Alexander Lonquich, Enrico Pace, Stefano Scodanibbio, the Belcea Quartet, and others.
One of the characteristics of the Prometeo is their constant experimentation with interactions between classical repertoire and musical expressions of our time. Their close collaboration with Italian composer Salvatore Sciarrino resulted in his dedicating two pieces to them, the Esercizi di Tre Stili and the recent Quartetto No. 8, commissioned by the Società del Quartetto of Milan together with the MaerzMusik Festival Berlin, the Ultima Festival Oslo, and the Aldeburgh Festival, recorded for Kairos together with his other recent works for string quartet. The Quartetto Prometeo collaborates regularly with composer Ivan Fedele and in 2011, premiered Moroloja Kai Erotika for string quartet and voice, commissioned by the Accademia Filarmonica Romana and dedicated to them.
After the successful recording of the complete Schumann String Quartets for Amadeus, their new releases include: for Kairos a monographic CD dedicated to Salvatore Sciarrino, for Brilliant a CD, the Opera Omnia for quartet by Hugo Wolf, for ECM a CD dedicated to Stefano Scodanibbio, for LimenMusic a CD/DVD with works by Beethoven and Schubert, as well as quartets by Szymanowski for Brilliant, and a monographic CD dedicated to Ivan Fedele. In the Spring of 2015 their first recording for SONY Classics, Arcana, was released.
2022/23 season. Not to be altered without permission.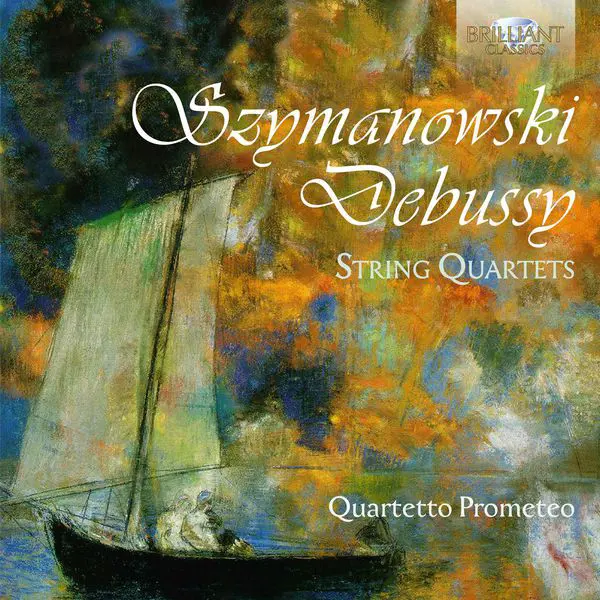 SZYMANOWSKI / DEBUSSY
String Quartets Debussy - String Quartet in G minor Op.10 Szymanowski - String Quartets No.1 Op.37, No.2 Op.56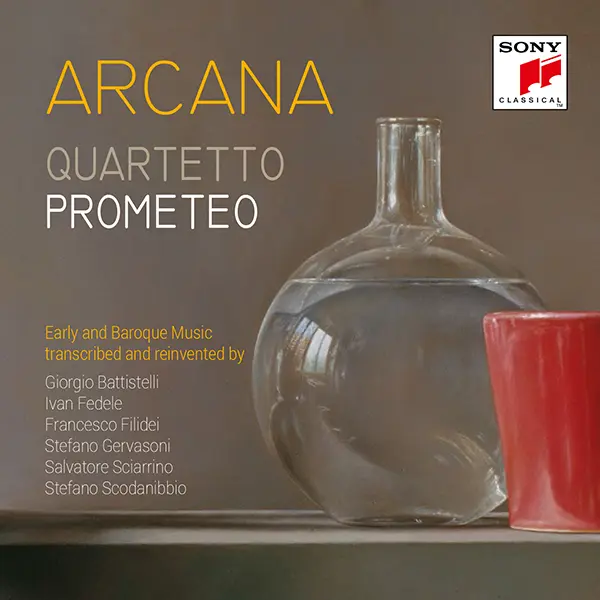 ARCANA
Early and Baroque Music transcribed and reinvented by Battistelli, Fedele, Filidei, Gervasoni, Sciarrino and Scodanibbio.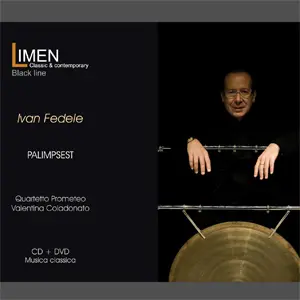 IVAN FEDELE
Palimpsest (2006) Paoles y Palabras (2000) Morolòja kè erotikà (2010/11) Recoded at: Milan, Limen Music Studio, 2013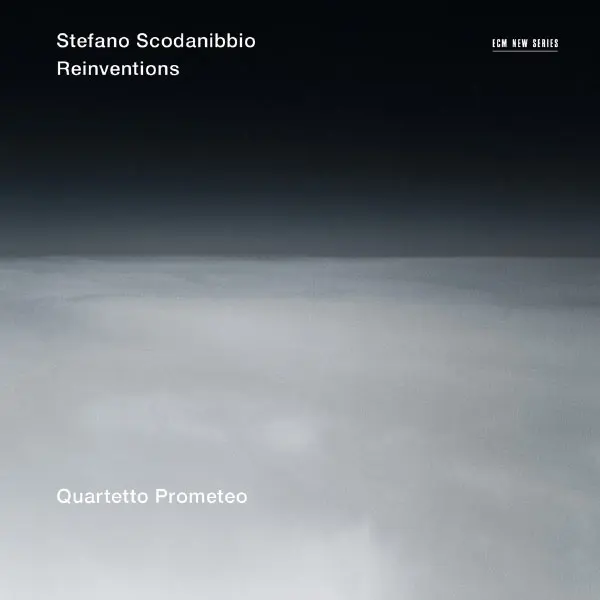 STEFANO SCODANIBBIO REINVENTIONS
Contrapunctus I - Quattro Pezzi Spagnoli - Contrapunctus V - Canzoniere Messicano - Contrapunctus IV Recorded January 2011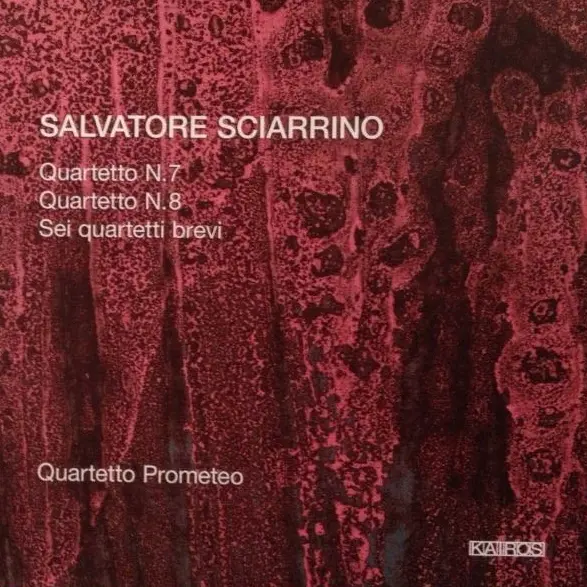 SALVATORE SCIARRINO STRING QUARTETS
Quartetto N. 7 (1999) Quartetto N. 8 (2008) Sei quartetti brevi (1967–1992)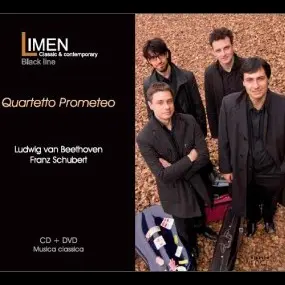 BEETHOVEN / SCHUBERT
String Quartets Op. 95, D 810 String Quartet Op. 95 String Quartet D minor D810 Recorded at: Milan, Limen Music Studio, 2011.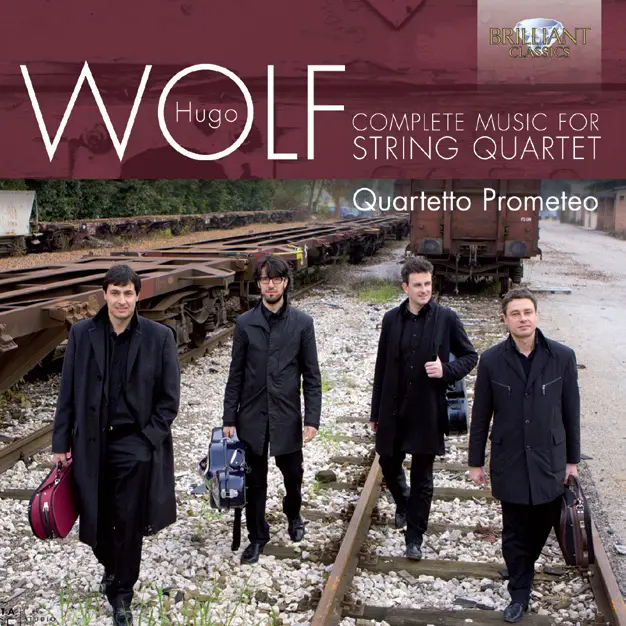 HUGO WOLF
Complete Music for String Quartets Recorded on 2011 Sound engineers - Matteo Costa, Gabriele Robotti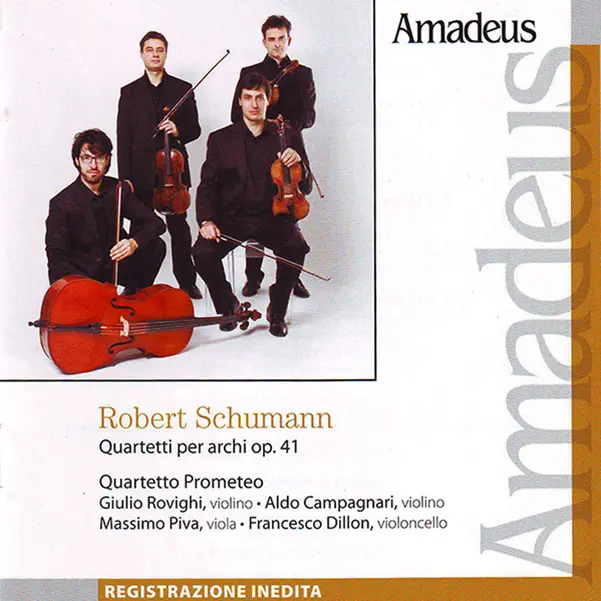 ROBERT SCHUMANN
String Quartets Op. 41, n. 1, 2 e 3 String Quartet A minor n.1 Op.41 String Quartet F major n.2 Op.41 String Quartet A major n.3 Op.41 Recorded at Bartok Studio December 2010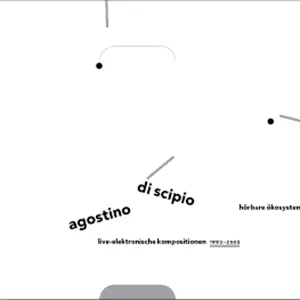 AGOSTINO DISCIPIO HÖRBARE ÖKOSYSTEME
Recorded at Santa-Caterina church and at Istituto Gramma, L'Aquila, 1998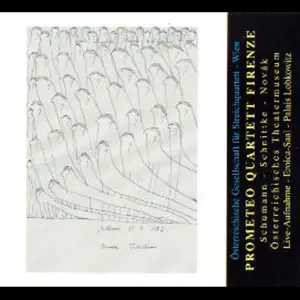 SCHUMANN / SCHNITTKE / NOVAK
Schumann String Quartet, Op.41/3 Schnittke Kanon "in memoriam I. Stravinsky" Nóvak, String Quartet n.2 Op.35 Recorded live at Osterreichisches Theatermuseum, Wien 2000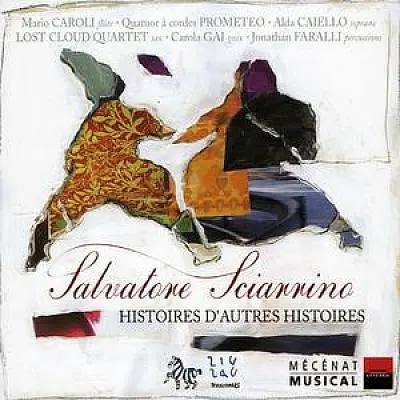 SALVATORE SCIARRINO HISTOIRES D'AUSTRES HISTOIRES
Recorded at Citta di Castello, 2002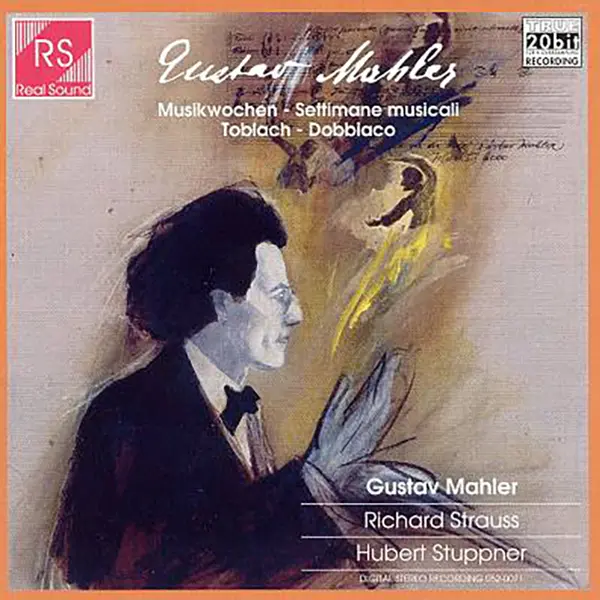 GUSTAV MAHLER RICHARD STRAUSS HUBERT STUPPNER: QUARTET
String Quartet